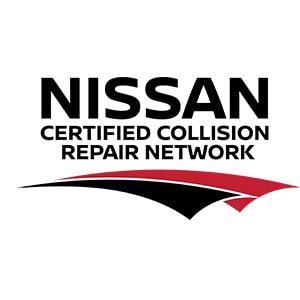 Nissan Certified Collision Center
Tri-County Collision is proud to be a Nissan-certified collision center. This means that our shop has been trained and certified to repair Nissan vehicles to the highest level of quality and safety. Nissan has strict standards and guidelines for repairing their vehicles and we are required to meet these standards to maintain their certification.
Genuine Nissan Parts
One of the main benefits of taking a Nissan vehicle to a certified collision center is the use of genuine Nissan parts. This ensures that the vehicle will be repaired with parts specifically designed for the make and model, maintaining the quality and safety of the vehicle. Additionally, we have invested in the latest technology and tools specific to Nissan vehicles, ensuring that repairs are done efficiently and accurately.
Guaranteed Repairs
Nissan-certified collision centers also offer peace of mind to customers in the form of warranties and guarantees. Repairs made at a certified collision center are backed by a limited warranty so customers can be confident that the completed repairs are covered if there would be an unforeseen issue down the road. Furthermore, certified collision centers often offer additional services making the repair process as convenient as possible.
Overall, being a Nissan-certified collision center is a mark of excellence and dedication to providing the highest level of service and expertise to Nissan customers. By choosing Tri-County Collision, customers can trust that their Nissan vehicle will be repaired right, with quality and safety being the top priority.
Serving Greene, Oxford, Triangle, Endicott, Coventry, Norwich, Binghamton, Whitney Point, Bainbridge, Johnson City
and surrounding areas.