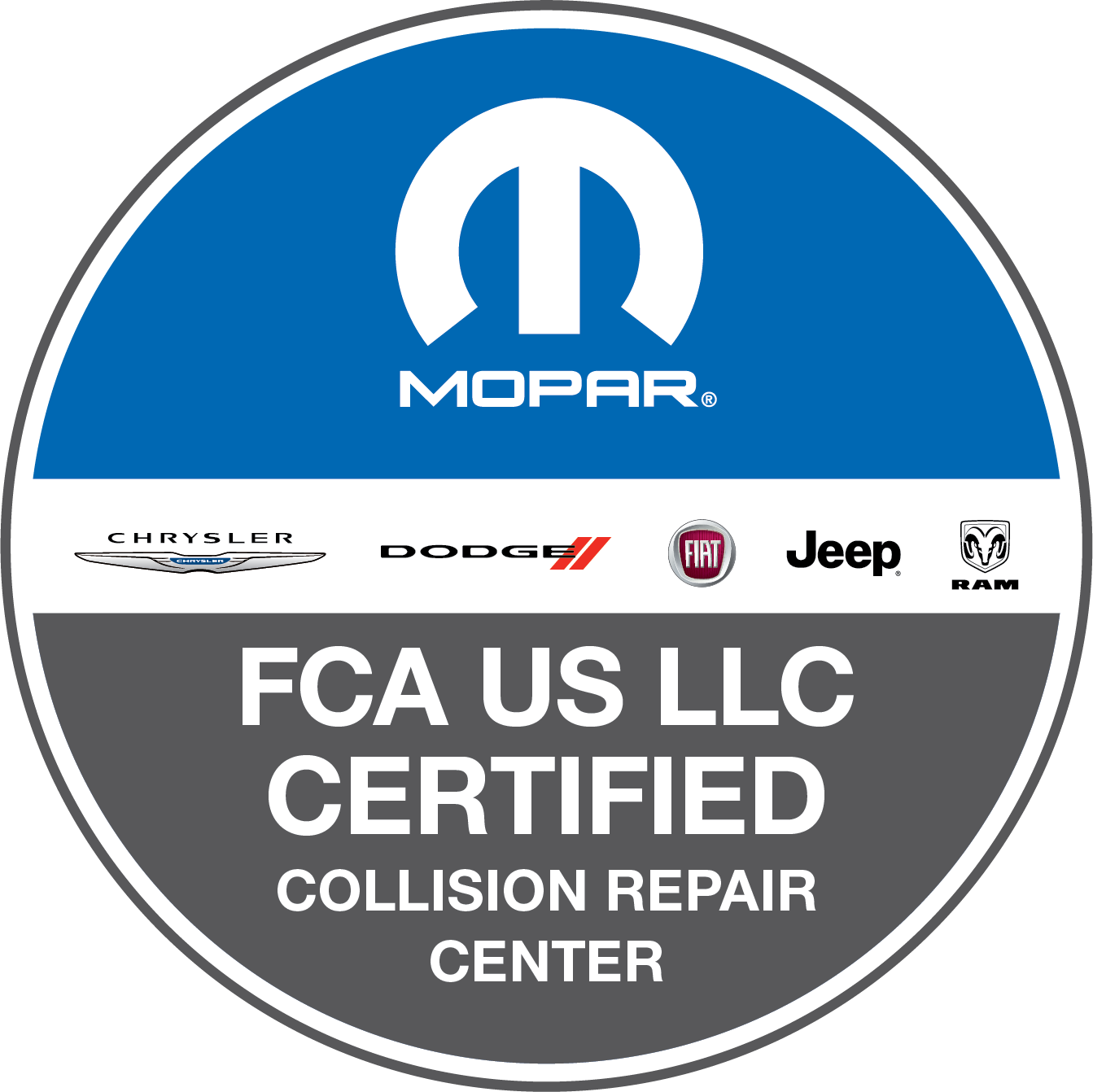 Fiat, Chrysler, Dodge, Jeep, RAM Certified Auto Body
Being a Fiat Chrysler Certified Auto Body Shop is a testament to a body shop's dedication to providing the highest level of service and quality workmanship. To achieve certification, a shop must meet rigorous standards set by Fiat Chrysler Automobiles (FCA), including having highly trained technicians, state-of-the-art equipment, and using only genuine Mopar parts for repairs.
Manufacturer's Repair Methods
For customers, choosing an FCA Certified Auto Body Shop like Tri-County Collision ensures that their vehicle will be repaired to the highest standards of quality and safety. Our shop has undergone extensive training and has access to the latest tools and equipment, ensuring that every repair is done right the first time. Customers can also rest assured that their vehicle will be repaired to the manufacturer's exact specifications.
Genuine Mopar Parts
For FCA vehicle owners, choosing Tri-County Collision will provide peace of mind and protect your investment. By using genuine Mopar parts and adhering to strict repair standards, FCA Certified Auto Body Shops can help ensure that the vehicle remains in excellent condition, retains its value, and is returned to the road as quickly as possible. Using a certified shop can also help maintain the vehicle's warranty, ensuring that any future repairs or services are covered by the manufacturer.
Serving Greene, Oxford, Triangle, Endicott, Coventry, Norwich, Binghamton, Whitney Point, Bainbridge, Johnson City
and surrounding areas.